Hot tub / Spa / Jacuzzi Enclosures 
Excelite Spa Enclosure Dome is not just for Spa, you can use it for your jacuzzi, hot tub, or round swimming spa as a swimming pool enclosure. It's just a sunroom in your backyard. You can enjoy your backyard or your Spa all year around, no matter what weather condition, what climates are. It's just cozy inside.
In addition, Excelite Spa Enclosure Dome is not only for a Spa Enclosure but also a garden igloo. You can put sofa inside of it, enjoy warm sunshine, or you can use our Spa Enclosure Dome as an outdoor bar or lounge. It will be very relaxing taking a bath under sunshine with a glass of wine.
How about spending a luxurious relaxing bath time in your garden with Excelite Spa Enclosure Dome?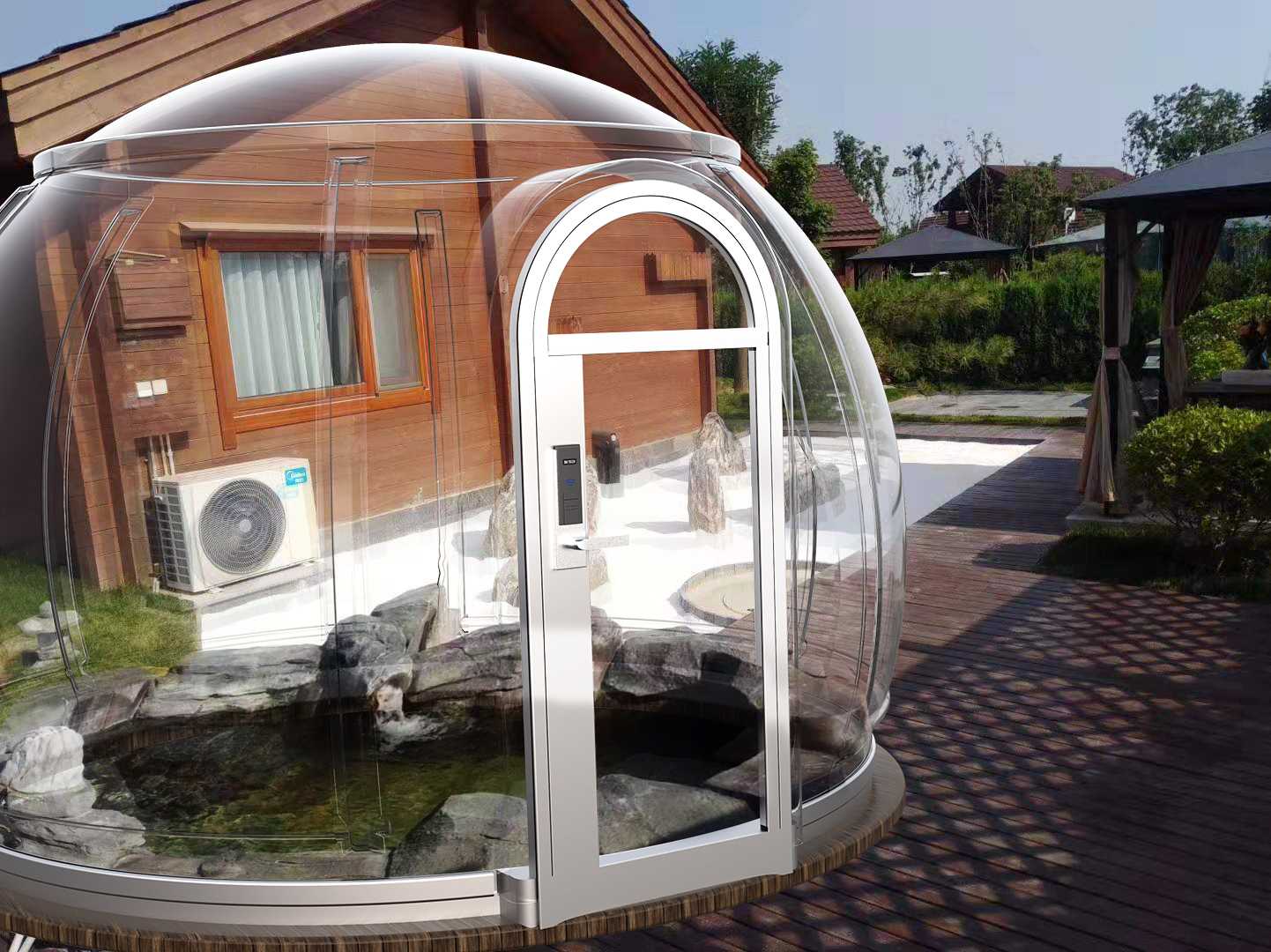 Why Excelite Spa Enclosure Dome?
5mm Polycarbonate sheet, 300 times
stronger than glass
Hailstone proof
Withstand 11 grade Wind, 2m Deep snow
Working temperature from -40°C- 130°C
Extend your spa / hot tub life expectancy
With Excelite Spa Enclosure Dome, You can use your hot tub / spa / jacuzzi for more than 25 years. 
You don't need to pick up dirt and leaves floating on water. Easy maintenance. 
Spa Enclosure will keep water temperature warm, so you can save energy and water. 
It also decreases evaporation so you can save on water and chemicals.
100% transparent & 360 degrees view enables you to enjoy the view taking a bath even in a cold and rainy days. 
You can feel connected with nature.
All climate & all weather
Excelite dome assembled in cold countries like Canada, also we installed in desert-like Joshua tree CA, It suitable for Audi Arabian climate, and you can use it for snow mountain. Our dome can stand for any weather and climate. 
A spa enclosure dome, thousands of feelings!
Here are the benefits of Excelite Spa Enclosure Domes;
Automatic veiling curtain and manual side curtain will protect your privacy without interrupting view of the surroundings of garden
Two windows, a ventilation fan and openable rooftop panel will enable you to control the temperature of inside the dome and go vapour out easily
LED light system can create a romantic night bath time and will make you feel relaxed more
We are sure that Excelite Spa Enclosure Domes will take you to a private escape to utmost relaxing dreaming time. You can also increase your propoerty valve by installing our gazebo enclosure domes. We are the biggest suppliers of SPA Enclosure Domes throughout the world. The quality of our spa gazebos are outstanding. You will find our domes affordable and suitable for your needs.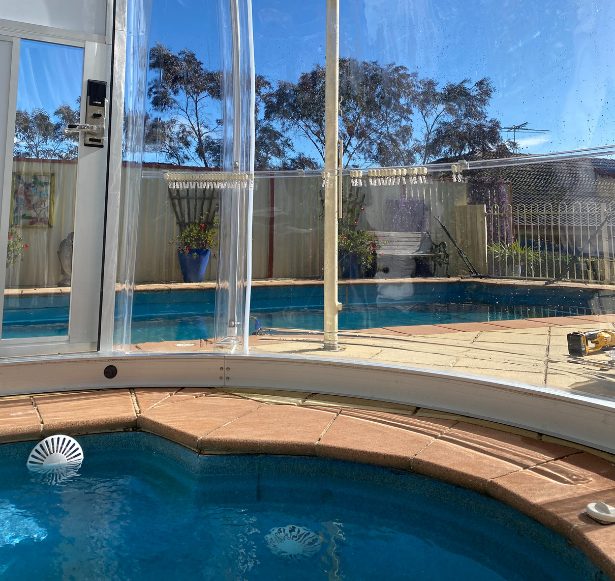 Experience Enjoyment All Round of Year



Continuing sun rays on hot tubs fade its colour, but by installing Excelite SPA Dome, you can preserve its colour and life for a long duration. If you want to customise your spa enclosure or if you are looking for a swimming pool enclosure, we are happy to help you. 
What size should I choose?
Ecl_admin
2022-06-27T16:44:30+10:00
3.5m
SPA Dome is perfect for a hot tub, if you want more space inside, you can choose
4.5m
or
5.3m
, there are plenty of space inside of 5.3m dome, you can put some sofa or retro chairs inside of it. If you have a round swimming pool, we also have a
8.8m
dome. If you want to customise your spa / hot tub / jacuzzi enclosure, or if you want to build a swimming pool enclosure, visit
here
. Our swimming Pool Enclosure team will help you.