Igloo Hire Melbourne
Boost your business by hiring an igloo in Melbourne
Excelite Polycarbonate Igloo have a wide range of sizes for hire, from 2.1M Igloo to 5.3M Igloo. You can also combine one dome with others (Combo Igloos). Excelite Igloo is 100% water proof, shatter-proof, with security and access control, and can withstand 130km/h wind, you can enjoy outdoor dining, events and happy time no matter what the weather is.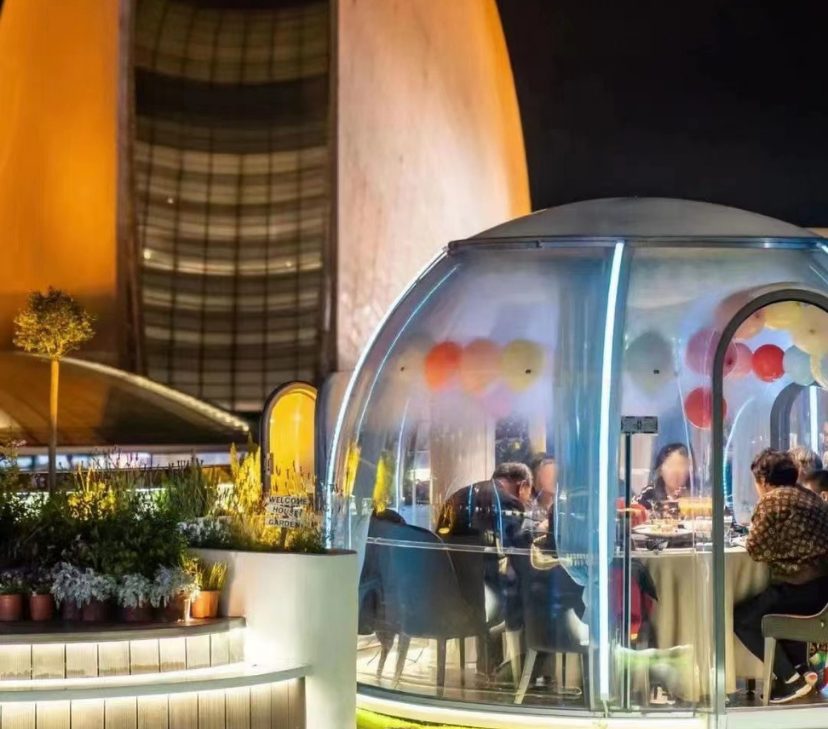 Igloo Hire for Restaurants
Melbourne weather changes every five minute. It's so unpredictable and make it difficult for outdoor dining  and disappoint your guests in some ways. Rent an igloo can solve your problem.   
Excelite Dining Igloos enable your guests to enjoy outdoor dining even in bad weather and cold days. Make sure your guests enjoy dining with a view in a cozy and comfortable environment.
Excelite domes are 100% transparent clear, people can enjoy 360 degrees view . If your restaurant / bar / or cafe is located waterfront or in docklands or in rooftops, hire an igloo can Maximise your outdoor dining area.
Event Igloo Hire
Finally, events come back in Melbourne after pandemic! Are you still thinking of marquee hire or Bell tent hire for your parties, wedding ceremonies, music festivals, corporate events? That's is old school.  Think igloo hire. 100% clear one.
Hire 100% clear Igloos from Excelite Domes, immerse yourself in music, art, performance at the festival. Most important: You don't have to withstand the winter cold.
Excelite Domes'  LED lighting system definitely bring more highlights to your event, You can connect our igloos with your phone change the LED colour and speed.
Excelite Igloo made of polycarbonate sheet, it is not made of PVC film as geodesic dome, it's totally wrinkle free, and odour free.  It's NOT a bubble tent. You don't worry about it will be blow away by strong wind.  Our Igloo weights from 250kg, can stand 130kg/h strong wind.
We have massive stock for urgent event rental. No matter it's one day hire or one year hire. Just contact us .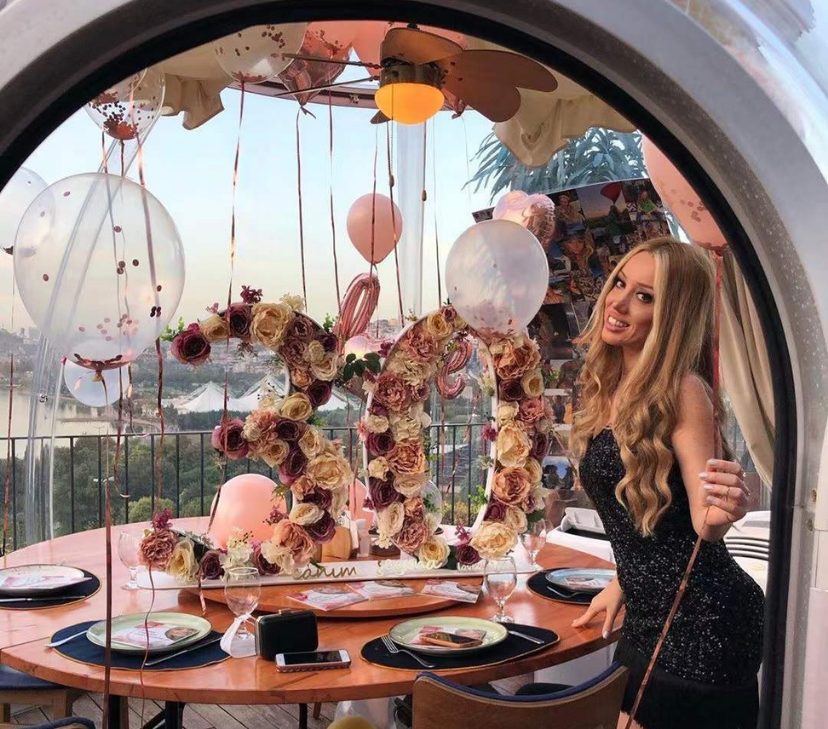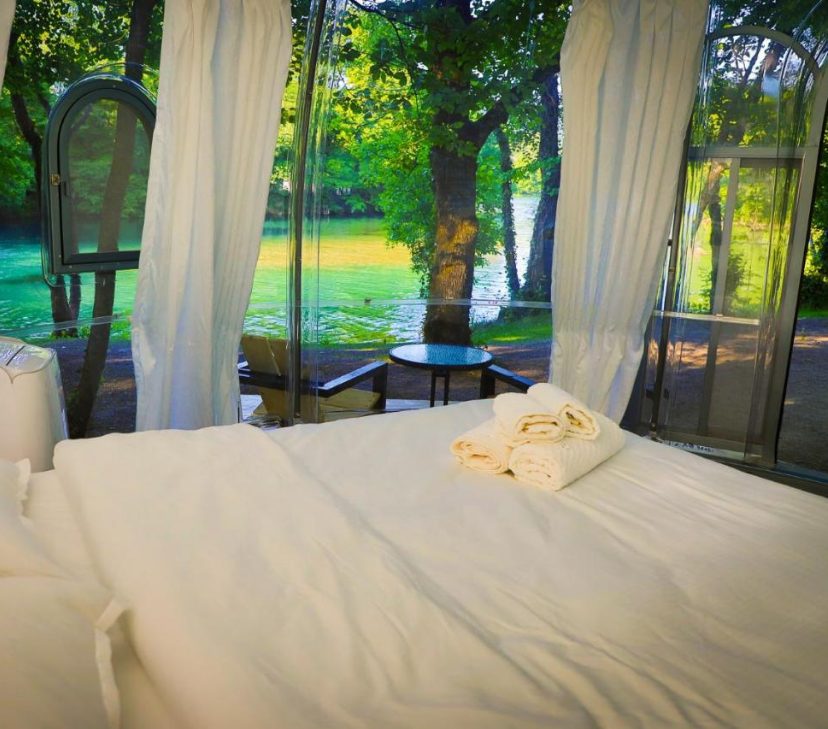 Glamping Igloo Hire
Do you have spare land with view in your winery, farm or caravan park? Or do you want to be an Airbnb host earns rental income without a big investment? Excelite Igloo Hire may be the best solution. Prepare a solid foundation and give it a go! With Excelite Glamping Igloos, you will stand out from the crowd and our igloo will definitely attract your guests.
Escape from the city chaos, enjoy countryside fresh air, beautiful sunset and stargazing night in our clear glamping dome. Don't worries about your privacy and strong sunlight, we have curtains! Our swipe card security door design protect your belongings and avoid unwelcome visitors.  
Our igloos include two windows & a ventilation fan, which provide good air circulation and allow you to immerse yourself in a beautiful mother nature. 
Excelite Domes Configuration 
Standard Glamping dome kit includes
Security door with swipe cards
Windows with a fly mesh
Electric / Manual curtains
LED lights
Ventilation fan
Assemble & Dissemble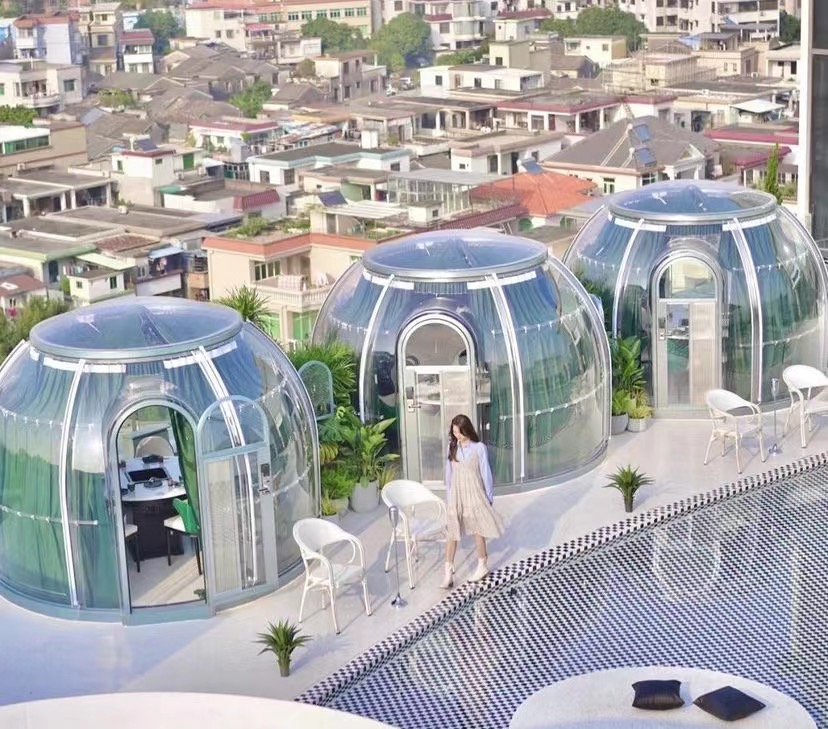 Who is liable for damages?
Ecl_admin
2022-06-24T11:32:54+10:00
Excelite Domes are made of polycarbonate sheets, which is 250 times as strong as glass and famous for its impact resistance. Our igloos will not be damaged easily. The hirer will be held for liability for serious damages caused during hiring period.